2 tags
3 tags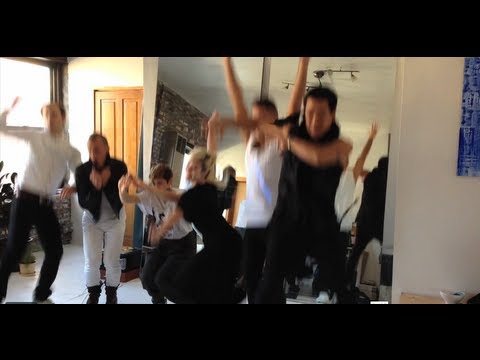 3 tags
7 tags
3 tags
Amateur
Photo by Kimi Selfridge www.tancamera.com I want to tell you I miss you without actually fucking your shit up and telling you I miss you. But I decide fuck it. I am going to tell you. I get to the office in the morning with my mind made up. I walk past all the long legged models in the meatpacking district like I don't give a shit. I sit at my computer and in between checking my music blogs and...
3 tags
6 tags
5 tags
4 tags
3 tags
The BMX 3 or How I Reinforced My Lack of Toughness...
25 Lighters, 25 Cyphers, Went to jail and shared a cell with a 25 to lifer. Stayed at my grandma house with 25 bibles, Stayed at the trap house with like 25 rifles.  -2 Chainz My friend Maggie invited me out to a birthday party at Commodore. The last time Maggie invited me out to a bar a guy pulled my hair because I told him to "relax" and punctuated it with "Amigo". I'm starting to think Maggie...
3 tags
5 tags
3 tags
Flashes of Life
Older Brother and I When I was five my parents took me and my older brother to Washington DC for Thanksgiving. I remember I bought a miniature Blue Angels airplane from the Air and Space museum. I also broke the sliding doors at the hotel. My brother and I would sneak up on the doors from the side and then stand in the middle. When the doors opened we would stay in the middle where the censor...
Vieques
El Weso en Puerto Rico  Photo by X.A. Medina "I want to burn. To burn like the rest of the world." That was one of the first things she said to me. That and did I want to smoke a joint with her. I had just arrived on the island of Vieques. It is a small island off the eastern part of Puerto Rico. The ferry takes about an hour. The waves had shaken the boat, almost as a warning to turn...
8 tags
4 tags
4 tags
5 tags
5 tags
5 tags
4 tags
5 tags
3 tags
4 tags
4 tags
4 tags
4 tags
2 tags
2 tags
Yesterday, Today, Tomorrow
Sleepy Weso (Photo by X.A. Medina) Today I woke up at 1:30. I think I have seasonal depression. I went and got a coffee and a muffin with K. After we went to the coffee bike shop where I talked to the guys about boxing up my bike for my Puerto Rico trip. K had to get ready for work so I went to Grumpy and had a tea and worked on getting health insurance and emailing some people. I dropped my...
5 tags
4 tags
3 tags
3 tags
4 tags
4 tags
3 tags
3 tags
4 tags
1 tag
Dreams from a Photo
I saw a small kitten sitting outside a fruit and vegetable shop. I watched her lick her paws with a grace only felines had. She looked boredly at the street watching people flurry by on foot or bikes, or in buses. I felt a kinship with the kitten. Both of us unimpressed by the bustling Brooklyn street but neither of us making any movement to leave it.  I closed my eyes and let the sun drench my...
3 tags
2 tags
My last title for this sucked... This one does...
I dreamt of a new girl last night. She doesn't exist but in my dreams. I figure it is better to dream of a woman who doesn't exist than a ghost who will never return. —- The crowds on the street dwindled. There's nothing like a winter to break a revolution's heart, he thought. He crossed the street alone. An umbrella in each hand. You never know. —-
2 tags
Words to Make Love to Your Old Lady By
Photo by Me — I enjoyed her brown skin and black hair. Her gray eyes and pink finger nails. I liked how she speckled her English with Spanish y viceversa. How her insides contradicted her outside. — I sat with my bag of dominoes at the bar down the street waiting for a partner to play. I read my favorite author (you know the one) as I wait. "Keep on reading baby, it's...
2 tags
Black Rabbits and Bloody Chickens
(Photo by X.A Medina http://lepoet.tumblr.com/) I need my space. There is this urban legend that Greenpoint is hard to get to. It's not. But I let the legend live on. Whenever someone asks me how I like Greenpoint, I say, "It's wonderful, but it's hard to get to." I like my own space. I like that the bar next door to my apartment, The Black Rabbit, is oftentimes empty when I go in during the...
2 tags
Another Guatemala City Excerpt...
I haven't updated this in awhile because I am working on my longer project, (I refuse to call it a novel) but trust me I am still working and writing. Another part that can stand alone I think. -Wes Photo by X.A. Medina (http://lepoet.tumblr.com/) I closed the door behind Camilia and called my mother. She was her usual self. Telling me about the movies she went to go see, the latest...
2 tags
1 tag
Taqueria Castillo B
Photo by X.A. Medina (http://lepoet.tumblr.com/) I landed in San Francisco and took the BART into the city. I got off and walked down Market Street. I ordered tacos and a Modelo from Taqueria Castillo B 2 on Mason Street. A black man noticed my backpack and asked me if I had been to all those places that my patches showed. I said I had. He asked me what made me want to go to all those places. I...
1 tag
Guatemala City Excerpt...
Photo by X.A. Medina (http://lepoet.tumblr.com) During the days Dani would disappear with Victor. I never asked where they were going. I figured Dani would tell me when she was ready. I also liked the mystery. I liked that I knew very little about her. I didn't know her last name or much about her family or friends. I knew she lived in Brooklyn like me. We liked to name favorite bars and wonder...
1 tag
The Opening...
Photo by X.A Medina (http://lepoet.tumblr.com/) I sat on the plane cupping the small box on the tray in front of me. I would open it a little, just to make sure the ring was still there. That it didn't somehow fall out the bottom. I pulled out my journal, and continued to work on my list. You know the one, that list. The list that no one admits to having. The list of past lovers, past sexual...
Bitch
Photo by X.A. Medina (http://lepoet.tumblr.com/) (Censored) turned back around as we sat at a red light, she looked forward with bored eyes. In front of the SUV was a handful of street children in torn clothes. Three boys, and a girl who held a baby. The three boys did a human pyramid, the two older boys on the bottom, the smaller one on top, juggling three dirty tennis balls. Meanwhile the...